Continuous butter making machine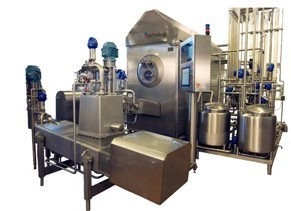 BDS has designed a continuous butter making machine, based on the latest manufacturing technology and with high focus on product safety and easy maintenance.

The continuous butter making machine can be delivered in a high tech version and a more manual operated version. The capacity on the butter making machines will range from 500 kg up to 14,000 kg butter/hour. For this we will have various butter making machines available, each with a large capacity range.