MECHANICAL PUMP RECIRCULATORS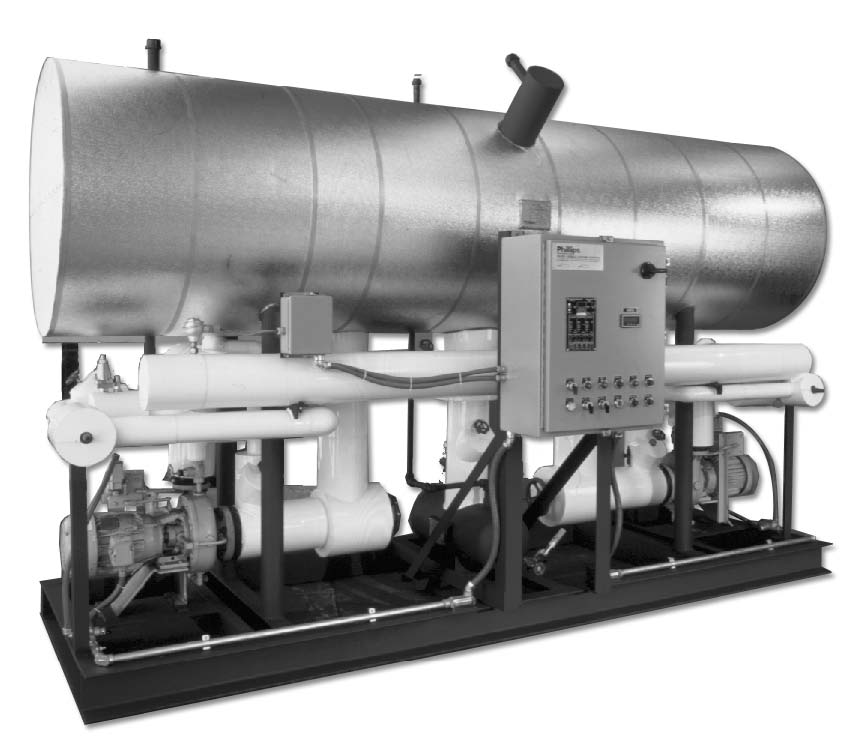 HORIZONTAL AND VERTICAL ASSEMBLIES
For Ammonia (R-717) and Halocarbon Refrigerants
• One central vessel (accumulator) for all evaporators on a common suction system.
• Provides liquid slop-over protection for system compressor(s).
• Provides increased, efficient utilization of evaporator's internal coil surface for heat transfer.
• Liquid refrigerant feed to the evaporator(s) is insensitive to floating head pressure.
• Refrigerant oil that may find its way into the system's low side is transferred back to
the low-pressure receiver via the defrost condensate and drained from the pressureprotected
non-insulated oil drain pot.